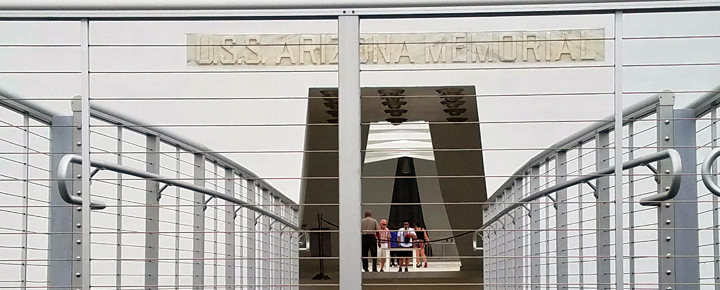 The USS Arizona Memorial will reopen this Sunday, September 1, 2019.
If you plan to visit the memorial, be sure to visit the official
visitor information website
. Tickets, which are free except for $1 service charge, are available directly by NPS at their official visitor ticketing website.
Also visit the two free museums, exhibits, bookstore, and the virtual reality center. The Battleship Missouri Memorial, the USS Bowfin Submarine Museum & Park, and the Pacific Aviation Museum Pearl Harbor are open too and have separate admission fees.
Pearl Harbor is open daily from 7am to 5pm
(closed on Thanksgiving, Christmas and New Year's Day)
. Free parking is available at the visitors center.